"Everything for the Surface"
Surface Finishing Equipment, Media, Supplies, Parts & Services
Featuring Aluminum Oxide blast media from Washington Mills.

We stock many of the popular sizes and can have any size shipped directly from the factory. Whether you need a single 50 pound bag or a full truckload, call us for prices and information.
Blastite is brown fused aluminum oxide available in 16 to 240 grit sizes. It conforms to specs D50TF5-S8 Class D, MIL-A-21380B, A-A-59316 and PMC 3043-1 rev AR.
Duralum is virgin fused white aluminum oxide, used where a high purity and/or highly friable abrasive is desired.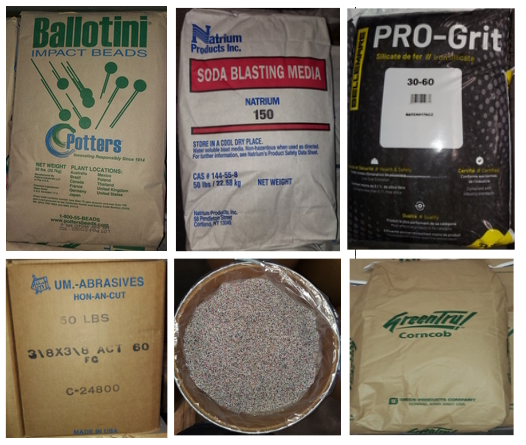 Call 860-923-9575Call 860-923-9575
Call us a
860-923-9575 and speak to a real person to get pricing, place an order or get more information about our products. If you Prefer, email us at
Mail@BcsCompany.com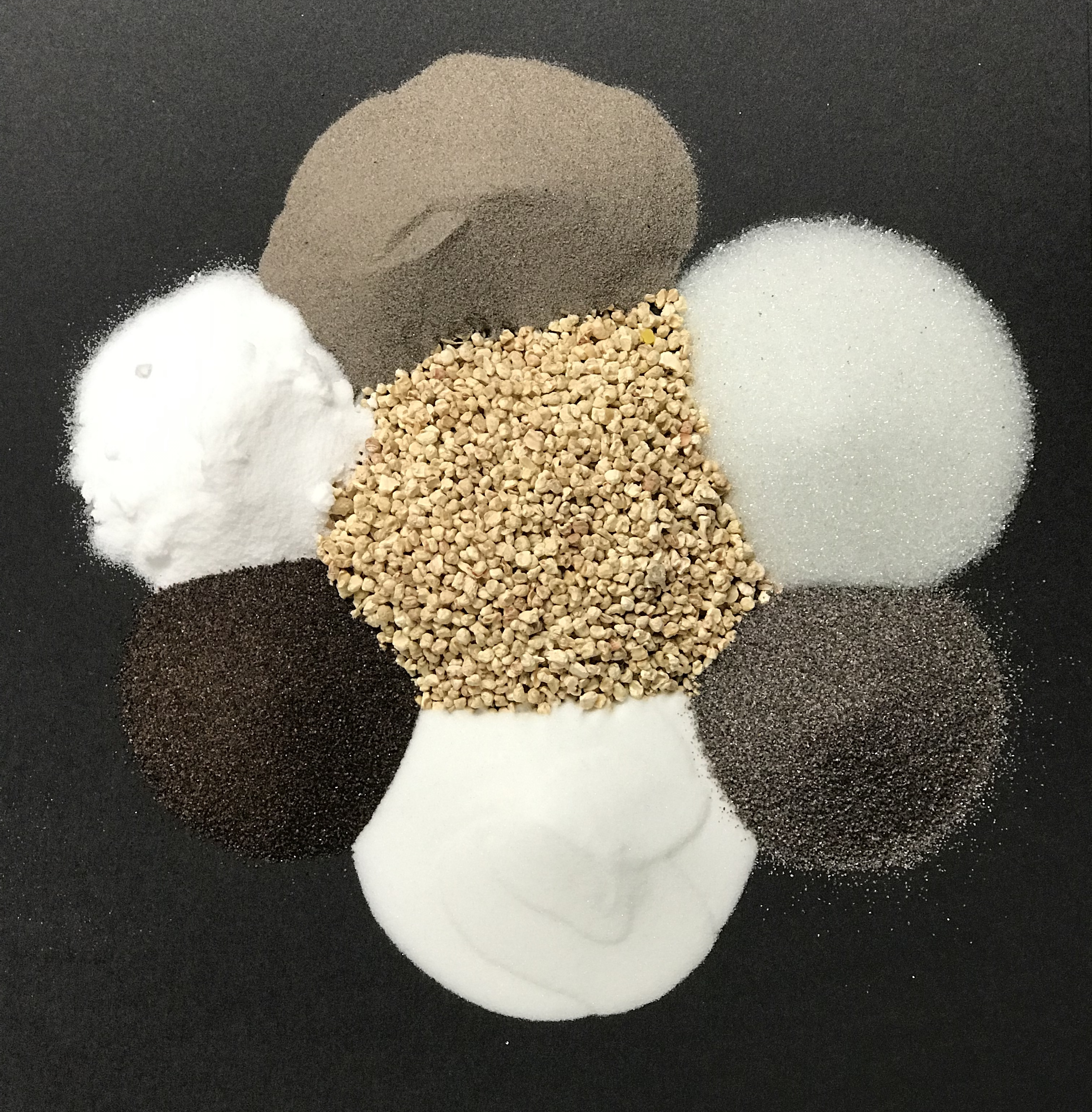 Ballotini Glass Bead (Mil-Spec and AGB Grades) from Potters Industries, LLC

Aluminum Oxide, Silicon Carbide from Washington Mills

Corn Cob from Green Products Company
Baking Soda from Natrium Products, Inc.
Maxiblast® and Recycled Glass Grit from Bellemare Abrasives

Plastic Blast Media from MPC Industries [Patent Plastics]
Starblast from The Chemours Company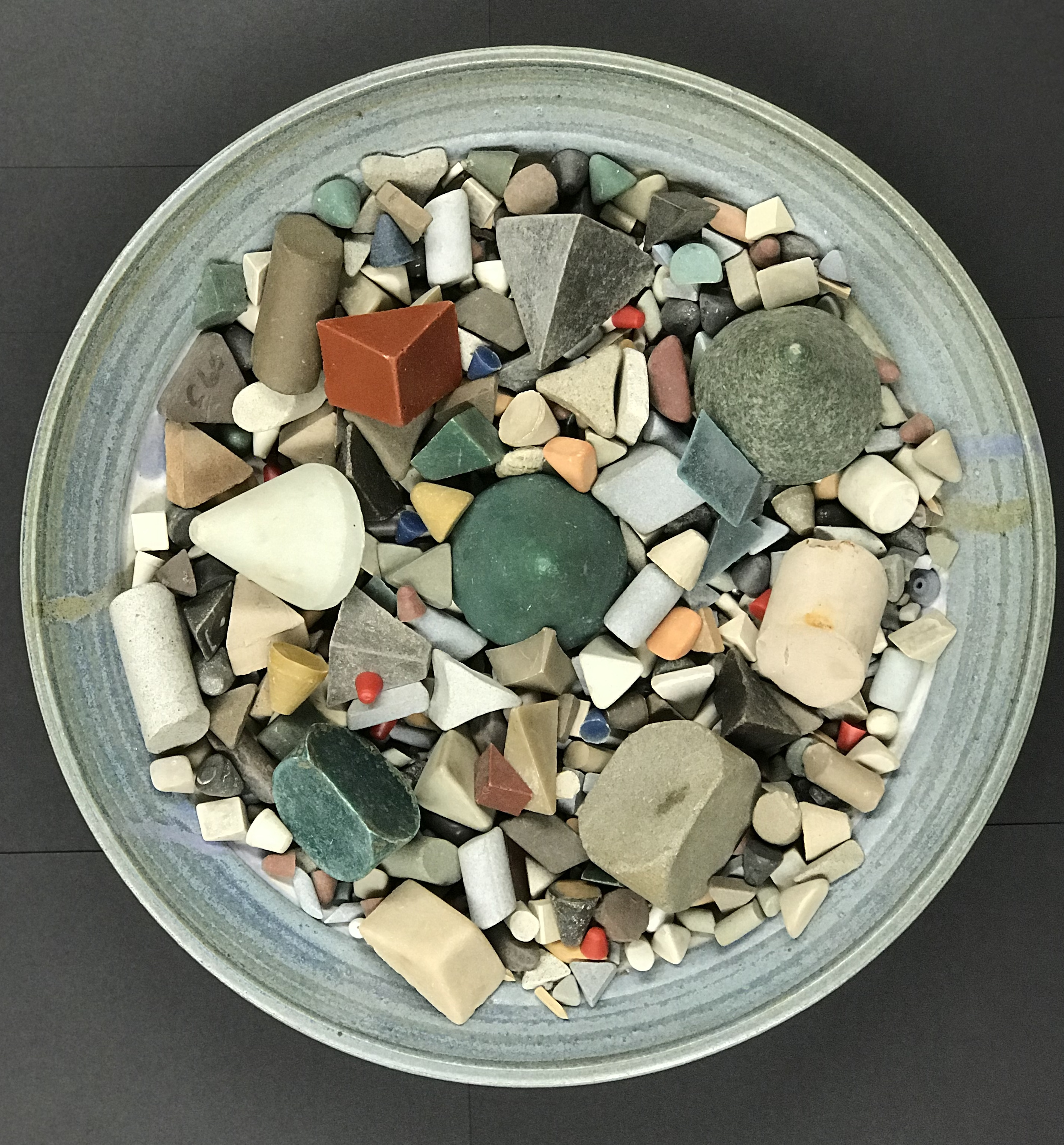 Plastic Media from Vibra Finish Co. and Cutting Edge Abrasives, LLC.
Steel Finishing Media from Abbott Ball Co.

Powders for Abraiding, Cleaning, Bleaching, Soaking and Corrosion Inhibition from BCS Company, Inc.
Aqueous Compounds for Cleaning Burnishing, Soaking and Rust Inhibition from BCS Company, Inc.
Citric Acid Based Passivation Solutions (CitriSurf) from Stellar Solutions, Inc.
Abrasive supplies including Brushes, Belts, Discs, Wheels, Rolls and Pads from United Abrasives/SAIT, Carborundum and Merit (St. Gobain Abrasives, Inc.), VSM Abrasives Corp. and Production Abrasives Inc.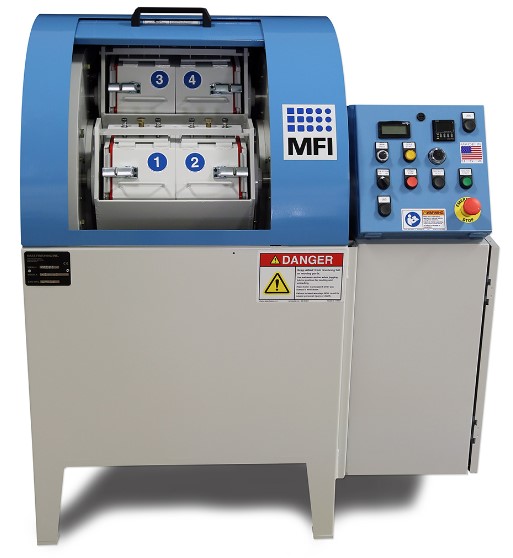 Centrifugal Barrels, Centrifugal Disc, Vibratory Tubs and Vibratory Bowls from Mass Finishing Inc. [MFI]

Wetblast Vapor Blast cabinets from Vixen
Vibratory Bowls and Tubs from UltraMatic Equipment Co., Giant Finishing, Inc. and Burr King
Table Top Vibratory Bowls from Raytech Industries [Lyman]
Blast Equipment from Empire Abrasive Equipment, Clemco Industries Corp. and Trinco Trinity Tool Co.

Part Washers and Sanitization Equipment from Better Engineering Mfg, Inc. and AQUASGROUP
Plating Lines and Recycling Systems from AQUASGROUP
High Energy Equipment from Walther Trowal, LLC.
Centrifugal Spin Dryers and Chip Ringers from Fanta Equipment Company [Samson, New Holland]
Belt & Disc Grinders from Burr King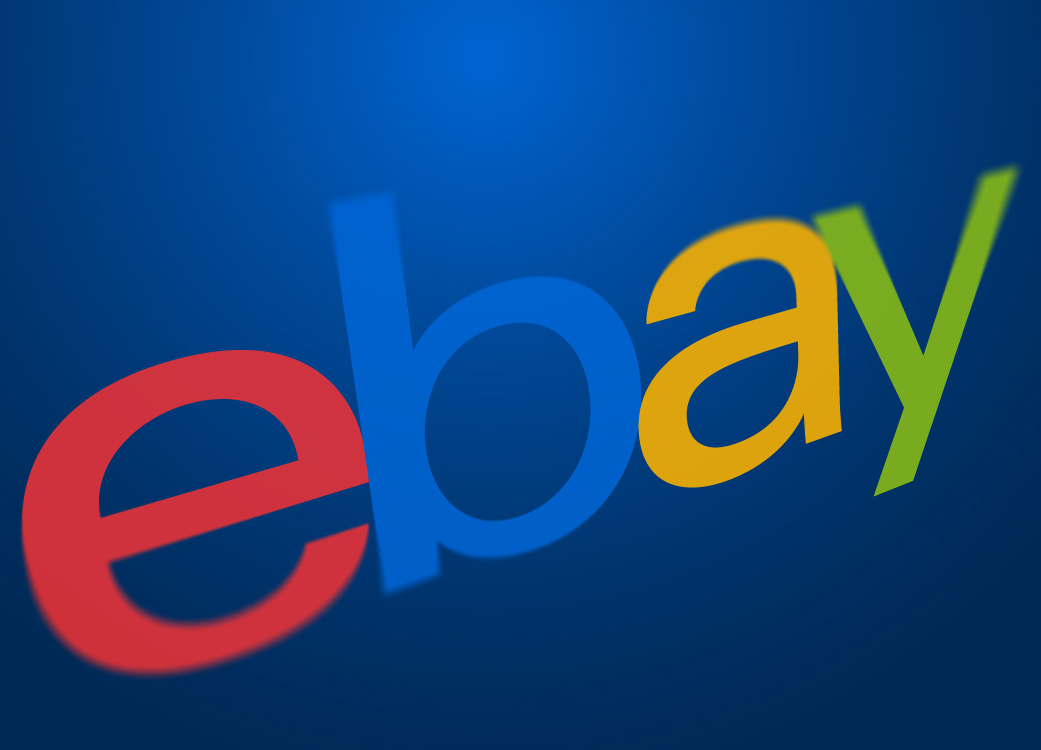 Whether you are a large industrial company, a small business or a hobbyist, check out our special offers on eBay.

We offer small packs, overstocks, used media and equipment, some with free shipping included.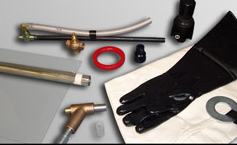 BCS Company, Inc. Stocks Blast Parts from Clemco Industries Corp., Empire Abrasive Equipment and Trinco Trinity Tool Co.
And remember, if we don't stock it, we can have it shipped to you from the Manufacturer!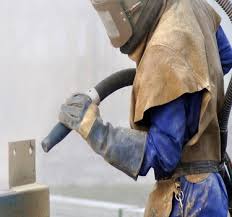 Our Job Shop is stocked with a variety of metal finishing equipment, vibratory tumbling media, finishing compounds and much more.
BCS strives to achieve a quality-focused service at a fair price for our customer.
Our experienced Tech Reps can advise and consult to provide you with the best solution for your surface preparation needs.