Call 860-923-9575Call 860-923-9575

Call us a 860-923-9575 and speak to a real person to get pricing, place an order or get more information about our products.


Mass Finishing, Inc. [MFI] is a Leader in Industrial Parts Finishing serving a variety of Industries including Medical, Dental, Aerospace, Automotive and Jewelry.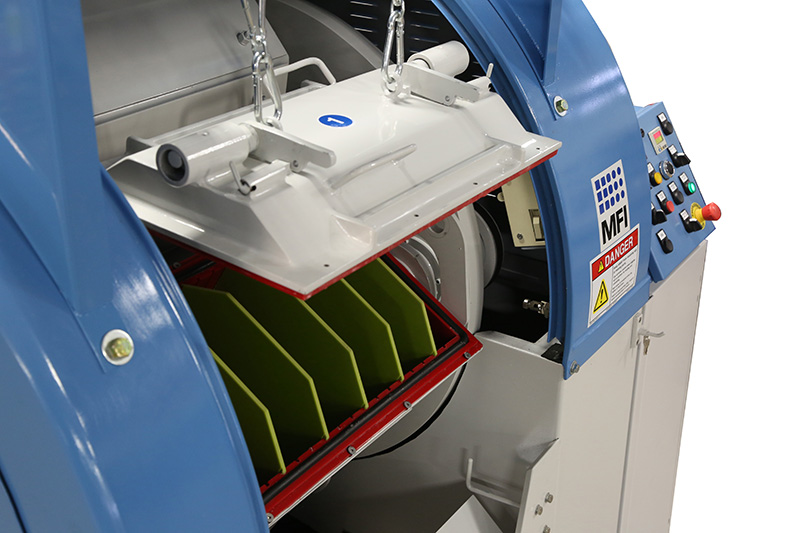 MFI's Tumbling machines are designed to finish and deburr parts in mass quantities in a fraction of the time it would take to finish just one part by hand. They have developed thousands of processes to handle any troublesome job. MFI offers Mass Finishing Machines that include the HZ Series Centrifugal Barrel Finishing Machines and Centrifugal Disc Finishing Machines.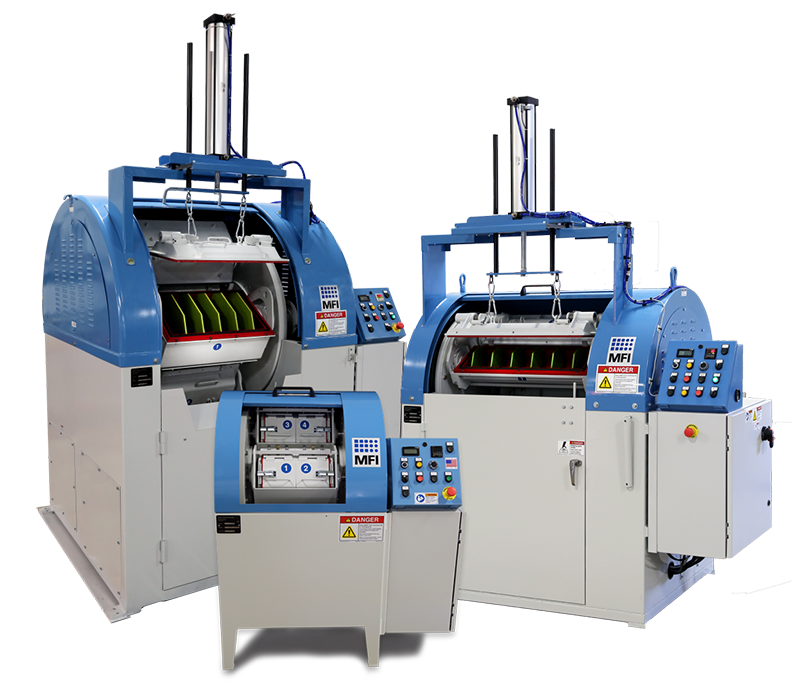 Centrifugal Barrels provide the Highest Energy Tumbling and Shortest Cycle Times. MFI's Signature HZ-Series High Energy Tumblers are Considered the Best in the World. Mirror Image finishes are possible and parts are easily kept separated. With 8 Models, MFI can exactly match your processing requirements.
CLICK HERE to see a brochure of all their Centrifugal Barrel Finishers.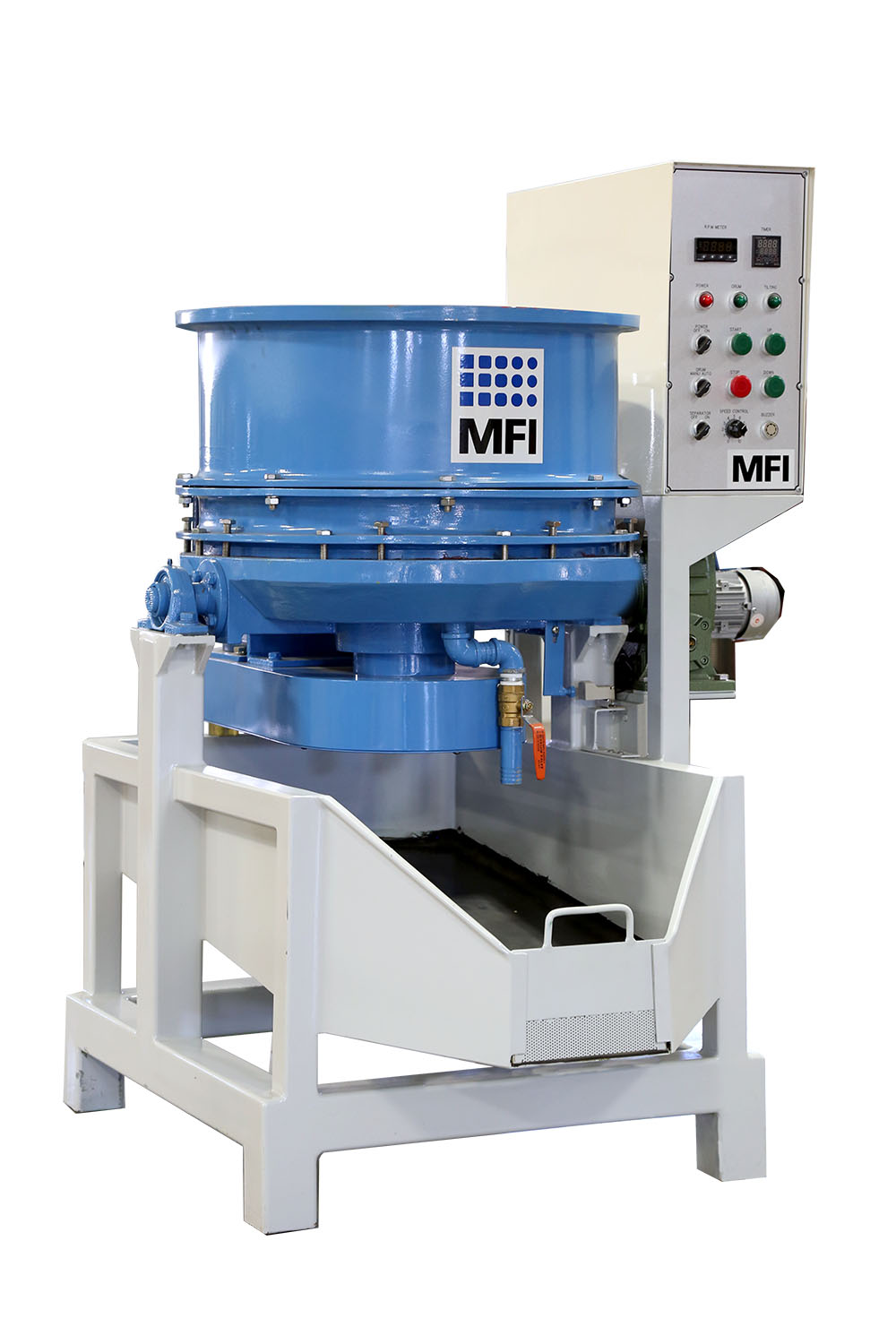 Centrifugal Disc finishing systems offer lower operating costs and a better finishing performance. Centrifugal disc machines can perform a wide range of deburring and polishing functions at 10 to 30 times the speed of vibratory finishers. They operate using a drum with a disc at the bottom that rotates to create a rolling action with parts and media. The spinning of the disc forces parts and media upward while also providing rotation. These machines feature Easy Loading and Unloading, *Full Automation is Available.
| | | |
| --- | --- | --- |
| Model | Capacity | Horsepower |
| RF-20 | 0.7 Cu Ft | 1 HP |
| RF-50 | 1.7 Cu Ft | 2 HP |
| RF-100 and RF-100A* | 3.0 Cu Ft | 5 HP |
| RF-200 and RF-200A* | 6.0 Cu Ft | 7.5 HP |
| RF-300A* | 9.9 Cu Ft | 7.5 HP |
| RF-400A* | 12.1 Cu Ft | 15 HP |