Abrasive Supplies from PAI
Call 860-923-9575Call 860-923-9575

Call us a 860-923-9575 and speak to a real person to get pricing, place an order or get more information about our products.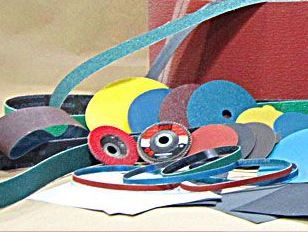 Production Abrasives Inc. (PAI) has a complete line of consistent, technical products that win tests. PAI offers a complete, broad range of technical industrial abrasive products for all grinding and finishing applications. They specialize in sanding belts, discs, etc., for metal, wood, glass, fiberglass, drywall, and more.
PAI Belts
PAI offers a broad range of sanding belt products for all belt grinding and finishing applications. They specialize in providing sanding belts for all wood, metal, glass, fiberglass, stone, marble, composite, and floorsanding applications. Sanding belts are available in a wide variety of splice options, as well as a scalloped-edge option.

Aluminum Oxide sanding belts for metal
Aluminum Zirconia sanding belts for metal
Ceramic sanding belts for metal
Silicon Carbide sanding belts for metal
Surface Conditioning belts for metal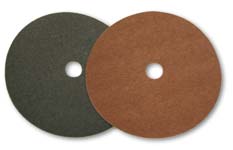 PAI Discs
Sanding discs are available for product applications ranging from rapid removal of slag and heavy welds, to paper products for fine finishing of metallurgical samples or solid surfaces.

| | |
| --- | --- |
| Resin Fiber Discs | Durable aluminum oxide resin fiber discs, long lasting, aggressive cutting zirconium resin fiber discs, and premium performance ceramic resin fiber discs. These discs can handle a variety of applications such as weld blending and grinding, heavy metal and burr removal, as well as light finishing and deburring. |
| Flap Discs | Designed with abrasive cloth strips glued on to a rigid fiberglass backing in a fan arrangement. Sanding flap discs can replace, in many operations, both grinding wheels and fiber discs. It is possible by using flap discs to cut and finish in one operation. The unique construction allows for new grain to be constantly in contact with the surface, as the flaps continually wear out. The life of a sanding flap disc can be 20 times that of a fiber disc, resulting in a major cost reduction in both labor and material costs. |
| Quick-Change Sanding Discs | Excellent for grinding, blending, and polishing smaller areas on a wide variety of materials. PAI offers a complete line of Quick-Change sanding discs equipped with an additional cloth liner attached to the backing for greater durability. These products provide a fast and easy disc change for increased productivity. |
| Cloth PSA Discs | Pressure sensitive adhesive(PSA) discs provide a convenient and efficient way of blending, deburring, and finishing various metal and wood surfaces. PAI offers a complete line of PSA discs with various abrasive materials to handle a broad range of sanding, grinding and finishing applications. |